A BP-backed biofuel supplier is evaluating the potential for a refinery for its fuel in Ireland following the launch of a significant terminal in Cork that will help it export around Europe. GBF Limited, based in the UK, launched the biofuel terminal in Cork Harbour through its Irish subsidiary Green D Project. The hub is set to play a central role in the company's international expansion, with it also hoping its "renewable fuels" can support Ireland's climate plans.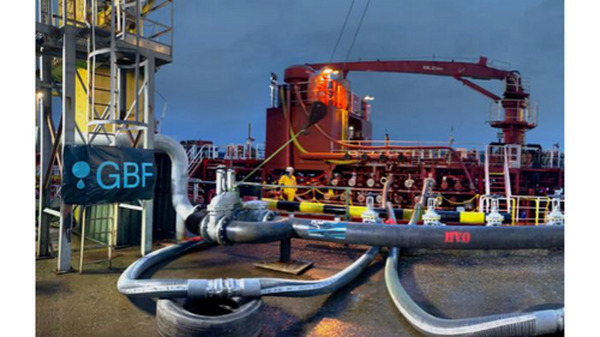 Magnus Hammick, chief operating office of GBF, said the Irish facility would be its principal supply terminal for Ireland, acting as both an import facility to service the demand for Hydrotreated Vegetable Oil (HVO) renewable fuel in Ireland and a blending/export facility to enable the collection and use of renewable fuels overseas. GBF has supplied over 200 million litres of its Gd+ HVO to the UK over the past year, covering different sectors including construction, logistics and marine industries.
GBF, which counts BITA Dublin Board Member, Peter O'Brien as its Irish manager, supplied its fuels as an alternative for customers using diesel-consuming engines. Its products include diesel alternatives made from vegetable and animal fats and oils. The company said its investment would be a "springboard" for Ireland's ambitions to create a cleaner economy.
For more information about Green D Project and their plans for a cleaner future, click here to visit their website.