This message is taken from the newest edition of NetWorks, online now.
It can feel a little self-congratulatory to consider how you have helped others over the year, however with BITA, when we help people, it's a team effort. As such, I want to make sure that everyone who has worked hard over the past 12 months feels acknowledged, and knows that their dedication to change, to helping people, and to the organisation, is recognised.

I'm not just talking about our team, our board members, non-executive directors, and patrons, although they all do incredible work, but also our members.

BITA has always had an ethos which is encompassed by a 'spirit of giving', but as a membership organisation, BITA reflects the values that our members hold. Ultimately, if the ethos of our members didn't match with the ethos or the organisation, we would be going nowhere fast!

This is why I want to make sure that all our members feel seen. The community work that individuals and businesses have done raising money for disadvantaged young people, for victims of domestic violence, for cultural awareness, mental health and everything else; we see your achievements and are humbled by them.

Attendees at the Geberit BITA Golf Masters raised £10,000 for the Lighthouse Club Charity, a charity that helps people in the construction industry deal with mental and physical health issues. Guests at the Liverpool and Manchester lunches raised hundreds for Frea and Launchpad. These two charities work to support vulnerable Irish diaspora in the UK, and supports veterans, respectively.

Our friends at the Southwest Chapter lunch raised funds for Balloons, a charity that supports people through bereavement, and the London Chapter held a fundraising event where tickets costs went to the Roy Castle Lung Cancer Foundation. The newly formed Kent Chapter hosted an evening of live music, and guests there raised over £700 for the CareforChristmas Appeal.

In August 2021, Oliver Connell & Son raised over £70,000 for the Lighthouse Club Charity and the West London Kidney Patients' Association with a sponsored bike ride, Powerday have taken steps to increase their reach and help their community through the Powerday Foundation and Go Green Office Solutions ran a fundraiser for the Aintree University Hospital.

If we wrote about every fundraising, volunteering and promotional activity that our members have done for different charities over the last year, we wouldn't be able to fit anything else in this edition.

We are a non-profit membership organisation, we are 'helping more people and influencing further as a collective', and we rise by lifting others. Most importantly, we are a reflection of our members; we really couldn't be happier about it.

Merry Christmas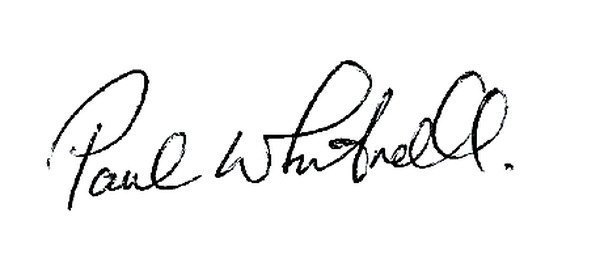 Paul Whitnell,
BITA President