Established in 1980, Powerday provides market-leading waste management and recycling services in London and across the UK. We provide a quality and value-for-money service that makes it as easy as possible for all our clients to manage their resources sustainably. We invest heavily to maintain state-of-the-art facilities designed to maximise recycling and recovery of material, delivering 100% diversion from landfill and continually exploring more sustainable and innovative solutions.
With an ethos of 'giving back' we use our sustained growth to support our local communities. Our work in the community is as important to our company as our waste management services. This was epitomised in our #PoweringtheNHS campaign in 2020.
Our well-maintained, tracked fleet of over 75 Euro 6 and ULEZ compliant vehicles are working across the Capital 7 days a week. We deal with waste safely, efficiently and compliantly delivering sustainable solutions for all our clients. We operate the largest Materials Recycling Facilities (MRFs) in Southern England from sites in Willesden Junction and Enfield which are supported by waste transfer stations in Brixton, Heathrow and Wimbledon. Combined, these facilities are licensed to process over 2 million tonnes of waste each year and provide 100% diversion from landfill to our wide range of clients.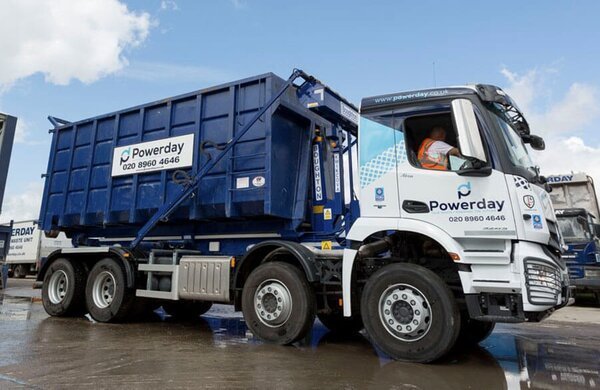 We make the best use of the resources we receive and are one of the UK's biggest private producers of refuse derived fuels which are supplied to energy-from-waste plants across the UK and Europe. We are continually exploring more sustainable solutions for clients' waste ensuring the maximum value is derived from these resources.
Our high standards across the board are reflected in our many certifications, memberships and awards including ISO 14001 environmental management, ISO 9001 quality management and ISO 45001 health & safety management.