J. Coffey Group is one of the UK's leading southern based construction companies, providing high quality, safe on-programme delivery of challenging jobs for Construction, Main Contract and Infrastructure projects.As a privately owned and run business, we place customer satisfaction at the forefront of everything we do. Our non-adversarial "and" collaborative ethic is focused on getting the job done in a safe manner. J Coffey are specialists in structural alterations, builder's works, civil engineering, ground, substructure and concrete works. Established in 1991, we have a long standing reputation for reliable delivery. We support trade and direct customers, undertaking package and direct contracts.
The diverse construction skills and extensive experience of our employees are supported by a modern fleet of specialist, well-maintained vehicles, plant and equipment and operated by fully trained and safety minded employees.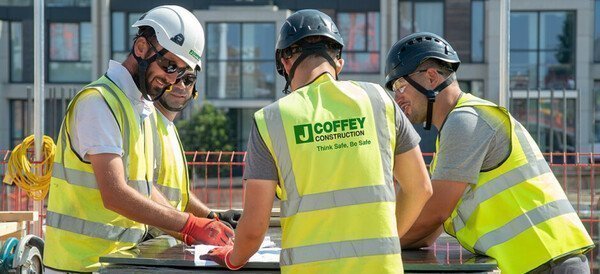 We are well-known for our collaborative and flexible approach and work with customers to address both potential pre-construction and site issues should they arise and to avoid unplanned costs and delays. A testament to this approach is that a high proportion of our work is repeat business from customers who rely on us to get the job done.Typically, the range of construction work J Coffey undertakes includes but is not limited to:
Demolition
Groundworks
Remediation
Temporary Works
Basements & Substructures
Structural Alterations
Builders Works & Small Civils
General Construction
Representatives from J Coffey Group will be at many of our events and are interested in talking with our members.
J Coffey Group is a platinum sponsor of BITA.