Causeway: Ireland Scotland Business Exchange is excited to announce the first in a series of events developed by its Young Professional members, which will take place on 25 February 2021. This free, virtual event will draw from a panel of guest speakers, from across Ireland and Scotland, who are at various stages of their entrepreneurial journey.
The event aims to provide a space for attendees to learn from the insight and experiences of the speakers and to provide a platform for start-ups and entrepreneurs to widen their professional networks across Ireland and Scotland by facilitated, breakout networking sessions. Start-ups, entrepreneurs and other professionals at all stages of their career are encouraged to attend.
Speaking at the event are:
Jane McCulloch, Consul General of Ireland in Scotland
Lorraine Bowen Head of Innovation and Impact Entrepreneurs Academy, Ireland
Gregor Hofer, the CEO and co-founder of Rapport
Seany McCleary founder of Streat School
Veronica Ferguson from Edinburgh Innovations at the University of Edinburgh.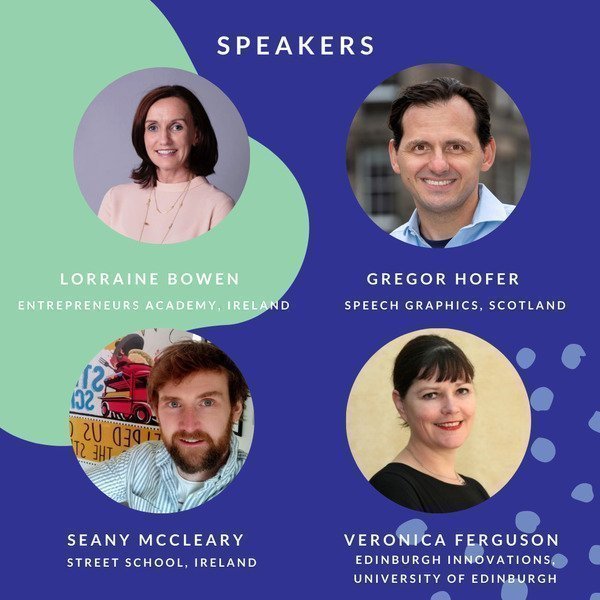 The event will be hosted by Causeway Young Professionals' Committee Members Megan Harkins and Saoirse Stankard.
Explaining more about the event, event organiser and Causeway Young Professionals' Committee Member Saoirse Stankard said:
"The number of young professionals joining the Causeway network has grown significantly in the last year, and through our Young Professionals' Committee, Causeway is delighted to be hosting a range of events this year that will not only support young professionals from both sides of the Irish Sea with their career development and ambitions, but will also facilitate opportunities to connect young professionals with more experienced business leaders and partners in our network.
"Our Causeway Young Professionals' Committee is excited to be hosting this event for new and experienced professionals to hear insights and experiences from our panel of entrepreneurial speakers, sharing their career journeys and advice on establishing and nurturing enterprises in both Ireland and Scotland."
Adding to her support of this event, Consul General of Ireland in Scotland Jane McCulloch said:
"The young professionals joining Causeway over the past year have brought new approaches and thinking to benefit the wider network. I continue to be inspired by their work, and by the energy and creativity of the Young Professionals' Committee in sharing that expertise and experience with a growing collective in Ireland, Northern Ireland and Scotland."
All welcome to join this event. Advanced registration essential via the Causeway website.